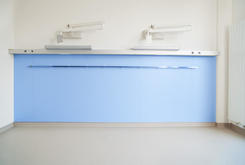 New hospital Zell am See
Crash protection and hygiene From December 2012 to 2013 mail wallcoverings of Fa Senova were installed in the infirmary wing . For use came senopla...
Read more
senofloor®
The compact and ideal senofloor ® balcony slab especially for new construction and renovation. Easy to install and weather resistant.
Read more